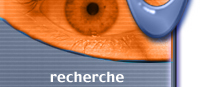 Warcraft III Frozen Throne
Éditeur :

Blizzard


Développeurs :

Blizzard


Vendu en France :

oui


Licence :

Commercial

Catégorie :

Stratégie


Site officiel :

Visiter


Sortie :

05 Juillet 2003


Traduction en francais :

oui

Page 1 sur 5
Page :

1

2 3 4 5

C'était il y a quelques mois : le série Warcraft made in Blizzard s'allongeait enfin, avec la sortie en début juillet de l'extension d'un des RTS les plus vendus au monde : Warcraft III : The Frozen Throne. Afin de vous faire aider dans votre connaissance du jeu : JeuxMac a élaboré ce dossier, vous permettant de trouver un grand nombre d'informations étalées sur 4 pages entières.
L'histoire de Warcraft III : The Frozen Throne
Vous cherchez des informations sur ce qu'il s'est passé après la grande période du Règne du Chaos ? Des questions envahissent votre esprit sur un moment précis de l'histoire de Warcraft ? C'est par ici qu'il faut aller !
Histoire de Frozen Throne, 4 ans après le début de la nouvelle guerre.
Les héros et leurs utilisations stratégiques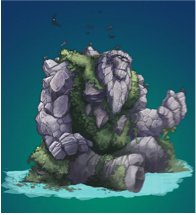 Vous voulez devenir l'expert d'un héros ? Savoir comment l'utiliser, le manier, et quand ça ? Ou encore en connaître plus sur lui ? La section des héros de Frozen Throne vous propose une description aussi complète que possible sur les 9 nouveaux héros disponibles grâce à cette extension.
Les nouvelles unités et leurs utilisations stratégiques
Une unité vous intéresse particulièrement, vous voulez savoir ses points faibles, ses avantages, quand l'utiliser, et quelles sont ses différentes abilités la rendant puissante ? Description complète de toutes les nouvelles unités de Frozen Throne pour toutes les races.
Les nouveautés Battle.net
Vous êtes un fan de Battle.net, vous voudriez en savoir plus sur ce service créé par Blizzard, et sur les nouveautés apportées par l'extension de Warcraft III, c'est dans cette direction qu'il faut aller ! Historique d'un des meilleurs systèmes de multijoueur jamais créé.
De nouvelles informations seront progressivement ajoutées à cet article au cours du temps et en fonction de vos commentaires, nous attendons vos réactions ! N'hésitez donc pas à exprimer votre point de vue.

Réactions à cet article :
Lucas

a réagi le 24 Avril 2012 à 06:15

Apple now has Rhapsody as an app, which is a great start, but it is currently haeeprmd by the inability to store locally on your iPod, and has a dismal 64kbps bit rate. If this changes, then it will somewhat negate this advantage for the Zune, but the 10 songs per month will still be a big plus in Zune Pass' favor.




Review by Gregory Houtz for Rating: If you are thinking about miakng a passage, then you have an emergency if you haven't purchased and read this book.I have done some study into the subject of heaving-to and drag devices, having used some and spent some time in heavy weather.One thing that all books except this one have in common is a lack of serious discussion of heaving-to. Heavy Weather Sailling, by Adlard Coles, is interesting but ignores heaving-to.There are many tactics that can be used in heavy weather, but heaving-to is the one that ultimately works. The key principle is not easy to see, but obvious once you understand it: the water in big waves moves up and down, not down wind, and hence running (even with a drag device) is very dangerous, because if you stop surfing, you are moving far faster than the water, and you will crash. It is also the waves, not the wind, that destroy boats. Keel boats will heel as far as necessary to unload excessive wind force, unless irresponsibly over canvassed, but it is the breaking waves that pick boats up and drop them on their sides, causing dismasting, collapse of cabin tops, blowing out of portholes, etc.In Storm Tactics, Lin and Larry Pardey put it all together. They cover all the above, and more, and give you the science behind heaving to, and the Von Karmann area. The prose is simple, logical, and unassailable. These people not only give you the principles behind heaving-to, but they have actually done it, over and over and over again. This book should represent a revolution for yachts that will help them weather the worst of storms and make more confident passages.In particular, I recommend the Question and Answer section. In it, Larry and Lin address the concerns of other cruising sailors regarding heaving-to, but especially they go into the reasons why it has taken nearly a century for us to rediscover heaving-to. The question for passage makers at this point is not Should I heave to , but rather, Is my gear in proper shape to weather a bad storm? Instead of arguing and wondering whether heaving-to is the right tactic, we need to be setting up our storm trysail so we can get it up quickly in bad weather, and miakng arrangements so that the sea anchor can be quickly unstowed, deployed, and protected against chafe in the extreme conditions of a typhoon or hurricane. And, we need to practise these tactics.Larry and Lin help a lot with this. One criticism I have of this book is it just needs to be a little bigger. They spend a lot of pages (necessarily) defending the idea of heaving-to. This is absolutely necessary, unfortunately. In the next edition, I would like to see more information and detailed instructions/options about how to stow the gear needed so that it can be quickly and safely deployed, and more information about the sea anchor arrangements. Yes, there are probably other sources for some of this information, but Lin and Larry are the best authorities, and hearing it from them gives me much more confidence.If you are still questioning whether these tactics are really as good as they say, then the best thing to do is get out in a moderate gale and try it out. Fortunately, my boat heaves-to pretty easily in moderate to heavy gale conditions without additonal equipment, and I can vouch for the Von Karman field and the feeling of confidence that comes from being able to use this technique effectively.For more evidence, read the books, Once is Enough, and Because the Horn is There, in that order, by Miles Smeeton. In the first book, Miles and B. use the technique of running in heavy weather trying to round the horn. In both tries, they were dismasted, once because they were pooped and flipped by a following sea, and once because they were rolled after they lost control. At one point they even speculate that another boat that had trouble rounding the horn was probably lost because they were hove-to. In the second book, they are trying again, this time with the experience of sailing around the world several times in all kinds of conditions. This time, they are heaving-to quite a bit.The change is amazing.You should read Lin and Larry's other books as well. While they have quite a bit of travelogue material, every once in a while these people will casually mention something that will improve your boats (and your!) seaworthiness significantly. There is nothing like learning from real honest-to-god experienced people.So, Lin and Larry, good on ya! for sharing your experiences and wisdom with the rest of us. You are definitely saving lives.




syqktl

a réagi le 23 Avril 2012 à 10:56

Qv9I2G , [url=http://ijannqlcuuur.com/]ijannqlcuuur[/url], [link=http://ldskjpjerplh.com/]ldskjpjerplh[/link], http://jxglwzvnsqvx.com/




biktvx

a réagi le 23 Avril 2012 à 04:55

1ttyZZ <a href="http://xnubjricmjif.com/">xnubjricmjif</a>




phFcjn , [url=http://mexbgovnqvig.com/]mexbgovnqvig[/url], [link=http://czuseesoybxu.com/]czuseesoybxu[/link], http://runfazpcpzxy.com/




Qeo82Z <a href="http://qfcamebxacwl.com/">qfcamebxacwl</a>




bXKI1j <a href="http://jscxmgzlyamc.com/">jscxmgzlyamc</a>




iHZfHQ , [url=http://oteosspmuepe.com/]oteosspmuepe[/url], [link=http://nhseuxpvkezc.com/]nhseuxpvkezc[/link], http://yhiosgvvfefv.com/




Jordon

a réagi le 22 Avril 2012 à 05:10

The Zune concentrates on state a Takeout Media Participant. Not a web broeswr. Not a gamy organisation. Maybe in the upcoming it'll do regularize outstrip in those areas, but for now it's a marvelous way to deal and pore to your penalization and videos, and is without someone in that item. The iPod's strengths are its web browsing and apps. If those valid author compelling, perhaps it is your person pick.




Alex

a réagi le 22 Avril 2012 à 02:12

Review by Conrad B. Senior for Rating: A reef will cause waves to break before a shore. The cotaeirn of a slick of disturbed water, by use of a parachute type anchor, held just below the surface, two wavelengths directly upwind of you, can do the same thing and create a pocket of relatively undisturbed water, in which a boat can ride out a violent storm safely. This being the case, the crew have only two concerns. 1) Keeping the boat positioned so that the sea takes one side of the bow more than another prevents oscillations and keeps the ride smooth. Keep the bow strait to the seas is actually rougher and not desirable. This offset can be made with a bridle. And, 2) Preventing chafe, which will part your rode and lose your para-anchor, and put you at the mercy of the full fury of a storm.The Pardey's successfully used these techniques to heave-to in storms and avoid loosing ground when the winds became unfavorable, and then continued on when conditions moderated. They did this with confidence.My only concern, is the Pardey's experience was strictly small boat. Small boats have an advantage in a way, in that they can be easier to handle. The question remains. How well will these techniques work with larger boats. I would like to read about the results of people using this technique in a larger boat in more severe conditions. For example: a 42-48 foot catamaran and/or a 45-50 monohull in 100+ mph winds with large breaking seas.UPDATED REVIEW: 6-27-2008******************************************Not only is this mandatory reading for those who sail offshore; it is as important to have this book on your vessel, as it is to have Chart 1.I don't know any one with a sailing library as big as mine. I have so many books on the topic that I really need to get rid of some. Of all these many books, I'd rate Lin and Larry Pardey's book on Storm Tactics as the most important book in my collection. The reason for that is this book will save your life. The information it contains is distilled down from the experiences of these two fine people, and presented to you in a convincing manner. No one who reads this book will every doubt that their tactics are the correct choice to see you safely through the worst of it . Not only that, but if anyone else on your boat begins to panic, hand them this book. Once they know that you really know what to do, and how one can create a zone of protection from breaking waves, they will loose their fear and panic.Years ago I read the first edition of this book and at that time, I felt the knowledge passed on to me, by these two legendary sailors, was about the most important information I could know. Unfortunately, many sailors have gotten away from the traditional methods of heaving-to, or laying-to, and laying-to a parachute type sea-anchor. Loose your racing mentality, that will get you killed, and adopt Lin and Larry tactics and you will survive.Through real life experimentation, and retelling of many real events, any reader will be convinced, as I was, of the importance of this tactic. I've hove-to on the ocean, and was frankly stunned at how really well it works. I tell everyone about it. You will too. Try it, learn from it, and be absolutely sure you do not ignore their advice. I've owned a Para-Anchor for years, but I have yet to test it out. I will change that, because it is abundantly clear that practicing with this equipment is nearly as important as having it.Below is a list of the contents of the book. I read it cover to cover, and by that I mean, I spent many hours reading each page carefully. I could only find a few minor suggestions to add to it. For example, if you are leaving your roller furled sail furled on your forestay or headstay, the Pardey's recommend removing this sail. But if it is left up, they recommend wrapping your spinnaker halyard around the furled sail to ensure it stays secure. I'd like to suggest that if you leave it up, take care to wrap the spinnaker halyard around this sail in the counter direction to the furl I'm sure they meant to say this, but is it not specifically mentioned in the book. I also feel that a storm trysail should have it's only halyard, and that halyard should have an exit block at the place on the mast where the sail is fully hoisted. (i.e. it's own dedicated halyard). This is to avoid halyard slap which drives me out of my mind. Like the Pardey's I like a quiet boat particularly at anchor, so when I hear halyard slapping, I know it is another boat swinging near me and it is time to get up and check to see if someone is swinging too close to me.I also wish they had discussed the mechanisms of Cape Horn's Williwaw's in more detail. These are dense masses of cold air on top of plateaus at the higher latitudes, and are to trip and fall down the slopes, accelerating to creating sudden, intense, violent winds out onto the water at speeds of, I've read as much as 120 knots. A sudden drop in temperature is your only warning, and chances are this will not give you enough time to react, before your boat is on the rocks.I no longer have concerns about how this technique will work on larger boats. My feeling is the Pardey's discussion of sizing a Para-anchor to allow the boat to slip is a critical part of the tactic. From what I've read it seems that a Para-Anchor about 1/3 the length of the boat is the right size. They recommend not going overboard on size and I agree with there assessment read the book and you will agree also. Here is the table of contents. I added a few comments after some chapter heading, in parentheses.Storm Management1. Storms and Cruising2. Some Cautionary Tales and Thoughts on Heavy Weather3. Heaving-To: the Sailor's Safety Valve (Don't call yourself a sailor, if you don't practice this)4. Heavy Weather Experiences onBoard Seraffyn5. Storm Winds, Storm Lessons: Taleisin's Worst Storm6. Reflections on Storms near Cape Horn.Questions and Answers7. Storm-Tactics Choices8. Details of Heaving-to, and Laying-to a Sea Anchor (Again, don't call yourself a sailor if you don't have one of these, and don't know who to set it up on a bridle. It seems that for displacement monohulls, 1/3 the boat length is a good size for a Para-Anchor)Checklists for Storm Management9. Choosing the Boat10. Preparing the Boat11. Preparing Yourself12. Tactics as the Storm Approaches13 General Storm Preparation14. When It's Time to Heave-to (great advice, particularly the bit about the rudder getting mushy when seas start to break near your stern)Other Sailors and Their Stories15. On Boar Oneida off Baja California16. Sina off the Patagonian Coast of Chile17. Two Stories from the Queen's Birthday Storm18. Using a Galerider instead of a Para-Anchor on Morgan's Cloud19. Goodjump II: Lying-to a Para-Anchor inForce 10-11 Winds20. Secret Affair Four Days Behind a Para-Anchor21. Weathering Storms with a Junk Rig (Interesting, I must sail a Junk Rig. Someone invite me out!)22. Notes from an Interview with Sir Peter BlakeTrysails, Staysails, and Rudder-Failure Prevention23. Strom Trysails and Separate Trysail Track Installation (More really good information)24. Sorm Staysail/Jib Combination25. Avoiding Steering Problems (This is a great chapter, and I've decided to change my rudder stops based on things I learned in this chapter IMPORTANT STUFF)Appendix: Handling a Boat in Cyclonic Situations (Something you should have as a reference on your boat when at sea taken from Bowdich good stuff and something you won't want to guess about when caught in a storm)One final point. I watched their DVD. It is worth showing your crew prior to setting sail on the ocean. I particually liked the Yacht Club Song they sang.Thank you Lin and Larry, and I wish you continued success in your book and DVD publishing. You've done a great service to all of us by writing this book and updating it. No doubt your book has saved lives, but unless you actually pull someone out of the water, you don't get credit for it. I'm convinced many people in the world are still breathing because of your outstanding book. Keep up the good work. I hope I get to meet you someday.




lkbqij

a réagi le 22 Avril 2012 à 01:24

g6RYv7 <a href="http://jtcdalwdwpgi.com/">jtcdalwdwpgi</a>




Rosa

a réagi le 21 Avril 2012 à 18:45

you have to uninstall the game, then use the key code to get a ditgial download from battle.net, then install the game.. First you have to go to this site..either create an acct or use an existing one you already have, then choose your game, type in the key code and download the game.. (usually takes an hour or so), then install and enjoy..




Durga

a réagi le 21 Avril 2012 à 12:03

ecfef This is getting a bit more ivejbctsue, but I much prefer the Zune Marketplace. The interface is colorful, has more flair, and some cool features like Mixview' that let you quickly see related albums, songs, or other users related to what you're listening to. Clicking on one of those will center on that item, and another set of neighbors will come into view, allowing you to navigate around exploring by similar artists, songs, or users. Speaking of users, the Zune Social is also great fun, letting you find others with shared tastes and becoming friends with them. You then can listen to a playlist created based on an amalgamation of what all your friends are listening to, which is also enjoyable. Those concerned with privacy will be relieved to know you can prevent the public from seeing your personal listening habits if you so choose.




1gaPam <a href="http://djrfubdhuygk.com/">djrfubdhuygk</a>




FgNOuC , [url=http://urfizegcjuov.com/]urfizegcjuov[/url], [link=http://rpxhvzyrgraq.com/]rpxhvzyrgraq[/link], http://mhcsepwkwsii.com/




y9t7S6 <a href="http://itegpxrpoljy.com/">itegpxrpoljy</a>




Melly

a réagi le 15 Février 2012 à 05:00

Your answer shows real itnelligecne.




romain a réagi le 21 Novembre 2004 à 15:35

pourkoi ny a til pa de description du heros gobelin dan celle des heros neutre ? mettez la plz !




Romain

a réagi le 07 Décembre 2003 à 17:04

Une erreur par mégarde, que je viens de corriger d'ailleurs.
Merci de l'avoir fait remarquer :-)




Thomas a réagi le 07 Décembre 2003 à 14:27

Pas mal mais que fait la description des sorts de la sorcière des mers Naga en-dessous du belluaire ?




Goldorak a réagi le 12 Novembre 2003 à 22:46

Excellent article, très bon dossier sur les héros pour une fois que l'on ne lit pas juste la description officielle de blizard mais de véritable commentaires !!!



Réagir à cet article


Utilisez-vous un Mac doté d'un processeur Intel ?