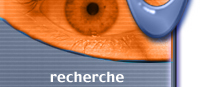 Apple Expo 2002
Page 2 sur 6
Page : 1

2

3 4 5 6

Peter Tamte, although requested continuously during the Apple Expo, has agreed to answer some questions, in spite of his tiredness. The interview is to be put at the credit of Fifi.
- A lot of things are changing in the Mac gaming scene with the new iMac, Mac OS X Jaguar, new video hardwares... What's your feeling about that ?
I think that it's important. Most of the games under development now, for PCs and Macs are taking more and more advantage of the advanced hardwares. So, it's important, I think, for game players especially, to have machines with the best graphics hardwares. All the games that I know under development right now requiers some sort of high graphic acceleration, and many of the games coming out on the futur will requier very avanced 3D hardware acceleration. So, when people are asking me which kind of Macintosh they should buy right now, I propose them to choose the models that have the best 3D harware acceleration.
- So, which 3D card can you recommand to players ?
For the games we are shipping now, they'll run very well on a 6 MB. 6 or 8 MB. It's specific for the games we're shipping right now. But for the games we'll ship next year, they'll requier an higher cards.
- Your team is developping their own games, what can you tell me about that ?
So, we're going to show those games publicly, sometimes in 2003. Images will be available. It's a show, they wouldn't be for sale. And we've been working on an original engine, 3D engine, for about 18 months, now. And it's coming very nicely. It's a completly new engine we've make ourselves
- Will it works on the Macintosh ?
Yes. The engine will works for the Macintosh, as well for Windows PCs, and in addition for that, we've planned to realise games for the videos consoles
- What can you say about those games ?
I won't say anything about what are the games, it's a very big secret ! for now… people will have to wait for the show.
- Let's talk about game port, is there anything new coming ?
Yes, actually, we're gonna be release some few Microsoft games for the Macintosh during 2003. We have announced one of those games so far, Halo, that will coming on summer 2003, for the Macintosh and the PC. Actually, the Mac and the PC versions we'll be shipped in the same time. Gamers will be very excited, I think, when Halo cames out. But, it's important to let people know that the system requierments for Halo will be high. It requiers very graphicly powerful machine.
- Will it works with a 32 MB VRam 3D card ?
I believe so, but I don't know for sure yet. But I believe that probably all the desktop Mac, that are currently available from Apple should be ok.
- And what about Flight Simulator ?
We don't have any release dates yet for Flight Simulator. It's still ways away… Flight Simulator is, by far, the largest conversion ever made for the Macintosh… It's a massive, massive and large project.
-You've got a french section on your website, which was expected on november 2001…
We are working on it. We'll localise all of our products for France. It's why I put the french flag on the website. It's coming soon!
- And, finally, what's the recents games that really impressed you lately ?
Jedi Knight II, from Aspyr, it's quite a good game. And, naturelly, Links CE (Championship Edition NDLR), Age of Empires II, Max Payne… they are many !
Bold, it's here!

Réactions à cet article :
kcegtc

a réagi le 17 Février 2012 à 12:33

zf6RHg <a href="http://dkevwglzqzeh.com/">dkevwglzqzeh</a>




hfufns

a réagi le 15 Février 2012 à 14:29

EHRfP4 , [url=http://rwtzysjrygor.com/]rwtzysjrygor[/url], [link=http://bvtynvvrnmxm.com/]bvtynvvrnmxm[/link], http://extxyipqdnfq.com/




dbucnb

a réagi le 15 Février 2012 à 09:36

CQji53 <a href="http://wknzthafpoel.com/">wknzthafpoel</a>




Cathleen

a réagi le 14 Février 2012 à 16:25

That's the best answer by far! Thanks for cntoributing.




tusdkx

a réagi le 13 Décembre 2011 à 16:18

xnyT5t , [url=http://whocqlebyuje.com/]whocqlebyuje[/url], [link=http://xpojmvpzutym.com/]xpojmvpzutym[/link], http://tpgcflannepl.com/




lfliean

a réagi le 12 Décembre 2011 à 12:42

ojOIP8 <a href="http://mscgcdmcezep.com/">mscgcdmcezep</a>




Matei

a réagi le 12 Décembre 2011 à 03:26

I can already tell that's gonna be super helfpul.




Carlynda

a réagi le 12 Décembre 2011 à 02:37

Good points all aronud. Truly appreciated.




uydufn

a réagi le 11 Décembre 2011 à 14:16

Q43HJD , [url=http://eqiqjiugavvq.com/]eqiqjiugavvq[/url], [link=http://rmxpjrynaqof.com/]rmxpjrynaqof[/link], http://ekvzfjiwynrs.com/




Gracelyn

a réagi le 11 Décembre 2011 à 06:05

Heck yeah bay-bee keep them cmonig!




Yex1Iw <a href="http://yrecgoyewomm.com/">yrecgoyewomm</a>




Karah

a réagi le 10 Décembre 2011 à 15:44

The paragon of understanding these iusess is right here!




Fifi_72 a réagi le 12 Avril 2003 à 04:51

Oups, plein de mois après, je vois ma faute de frappe ! je vais la corriger de ce clic ;)
Ça m'apprendra à me relire soigneusement :)




ZPedro a réagi le 19 Octobre 2002 à 18:57

"it's quiet", à la fin (c'est tranquille)? Je pense plutôt que c'est "is quite".




Fifi_72

a réagi le 18 Septembre 2002 à 10:25

Si c'est sur l'interview de Peter Tamte qu'il y a des erreurs d'anglais, je tiens juste à dire qu'il s'agit d'une transcription fidèle des paroles de l'interviewé ! mais je ne peux nier que mon anglais est loin d'être parfait, surtout à partir de 16h, les verbes irréguliers devenaient irréguliers ! :) Dans le cas où il y aurait de grosses boulettes, pas de pb, email-moi la correction !




Au fait c'est dans quel interview ou l'anglais est pasbon? Car moi c'est Macplay que j'ai fais!




Il a quoi mon english? il ce peut qu'il y ait des fautes! Dans ce cas email-les moi stp! Mais bon retranscrire à partir d'un enregistrement audio c'est pas évident! les erreurs elles, au fait, sont la plupart dans les questions ou dans les réponses? Merci




Kalomir

a réagi le 17 Septembre 2002 à 16:47

Pour mes amis de JeuxMac

1) bravo votre interview est recensée sur Insidemacgames !
2) pas bravo pour votre anglais... Si vous voulez, je vous aide à le remettre un peu d'aplomb. Un petit service pour vous remercier de vos bons offices




Wahoo le lien sur MacGamer.com :p

Ca va faire des hits ca ;)



Réagir à cet article


Utilisez-vous un Mac doté d'un processeur Intel ?



Vous avez un site web ?
Vous souhaitez du contenu rafraichi chaque jour ?
Alors n'hésitez pas et affichez les news de JeuxMac.com sur votre site !
Contactez nous pour plus de détails