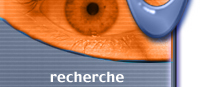 Apple Expo 2002
Page 4 sur 6
Page : 1 2 3

4

5 6

Interview by Gyu and Kiss_My_Mac.

1- Are you happy with the actual edition of the Paris Apple Expo? Did the promotion of your new title Soldier of Fortune did well?
Yeah! Soldier Of Fortune did very well, and the french version is actually starting to be sold here at the Apple Expo!
2- Is the new OS Jaguar (OS X.2) will help on porting games on macintosh faster?
Yes! it handles memory more efficiently and for us, being able to port for one OS, is much simpler. It cuts down the time for getting the products marketed and tested, well it makes the process shorter.
3- What will be your basic configuration for upcomming games from Macplay? Will you set 32Mo of vram as a standard or you'll still made low config possibilities?
We try to get as many peoples, many machine as we can for many games. But we don't have a set standard. A lot of it depends of what kind of a game engine the PC version was written in (that makes a big diffrence).
4- Ok, let's talk about Macplay's game, which you're here for! The first 3 quarters of the year 2002 have been very good ones for Macplay. We've seen a lot of surprising ports (AvP and recently Hexen II and Heretic II, to name a few). Can you tell if the last quarter of 2002 will be as much surprising as the first 3 ones?
We've got a lot of great annoucement comming up for the end of the year. We've been releasing 25 games already this year, and 5 or 6 more will be out by the end of the year.
5- And what about year 2003? Have you greater plan for the upcomming year?
For 2003, we believe it will be better!
6- You'll be releasing Freedom Force really soon (using the NetImmerse engine). So is there any possibilities to see any other games using that same engine? Let's say Morrowind and Dark Age of Camelot, for exemple ;-p
uh! :-)... We hope!
About Freedom Force, it will be in stores in october.
7- Let's talk about your recent release SoF2. As a "Mature" rated game, do you think that excess violence are today necessary to render the high realisme of games?
The nice thing in Soldier Of Fortune is that you can turn off all that violence. So if you don't like "blood 'n' guts", that's great. I don't know if it's going too far or not but it seems to be a popular features.
8-Is there a limit that you can't go futher?
I don't know how much futher they can go! I don't know where the market will go, because it's something people wants.
9-Have you plan Barbie FPS (First Person Shopping...) games to balance the excessive violence in the actual game industry? :-) (it's a joke)
You know, we try to have a full line of differents products with fun and no violence. So we have everything from puzzle games to the voilent shooters. We are listening to our customers, we have emails and things that people suggests, that's why Fallout 2 is out!
10-So petition is a good thing?
Yes!
11-Do you plan to localise more of your game for gamers who don't spoke Britney's tongue? So we could enjoy your game at the same time of the others?
All our majors titles, will be localised. Our value line is a bit more difficult to do. But our major titles will be localised.
12- If you could make a wish, what actual PC game would you want to bring to Mac gamers? (tricky question isn't it?) :-)
If i could make a wish I think I would like to see GTA 3 on Mac. But maybe MacSoft is going to bring this game to Mac.
13- And finally, What is your favorite All Time Game (Mac, PC, arcade, TRS-80, Atari 2600,or wathever)?
I had a weak for Duke Nukem, I was the director of sales of the company at the moment of the released, and it paid my house :-)! So...
14- Do you have any special announcement to make?
We will port Global Ops (from Crave Ent.) to the mac by the end of the year and No One Lives Forever will be shipping in two weeks and it will be localised.
MacPlay website

Réactions à cet article :
kcegtc

a réagi le 17 Février 2012 à 12:33

zf6RHg <a href="http://dkevwglzqzeh.com/">dkevwglzqzeh</a>




hfufns

a réagi le 15 Février 2012 à 14:29

EHRfP4 , [url=http://rwtzysjrygor.com/]rwtzysjrygor[/url], [link=http://bvtynvvrnmxm.com/]bvtynvvrnmxm[/link], http://extxyipqdnfq.com/




dbucnb

a réagi le 15 Février 2012 à 09:36

CQji53 <a href="http://wknzthafpoel.com/">wknzthafpoel</a>




Cathleen

a réagi le 14 Février 2012 à 16:25

That's the best answer by far! Thanks for cntoributing.




tusdkx

a réagi le 13 Décembre 2011 à 16:18

xnyT5t , [url=http://whocqlebyuje.com/]whocqlebyuje[/url], [link=http://xpojmvpzutym.com/]xpojmvpzutym[/link], http://tpgcflannepl.com/




lfliean

a réagi le 12 Décembre 2011 à 12:42

ojOIP8 <a href="http://mscgcdmcezep.com/">mscgcdmcezep</a>




Matei

a réagi le 12 Décembre 2011 à 03:26

I can already tell that's gonna be super helfpul.




Carlynda

a réagi le 12 Décembre 2011 à 02:37

Good points all aronud. Truly appreciated.




uydufn

a réagi le 11 Décembre 2011 à 14:16

Q43HJD , [url=http://eqiqjiugavvq.com/]eqiqjiugavvq[/url], [link=http://rmxpjrynaqof.com/]rmxpjrynaqof[/link], http://ekvzfjiwynrs.com/




Gracelyn

a réagi le 11 Décembre 2011 à 06:05

Heck yeah bay-bee keep them cmonig!




Yex1Iw <a href="http://yrecgoyewomm.com/">yrecgoyewomm</a>




Karah

a réagi le 10 Décembre 2011 à 15:44

The paragon of understanding these iusess is right here!




Fifi_72 a réagi le 12 Avril 2003 à 04:51

Oups, plein de mois après, je vois ma faute de frappe ! je vais la corriger de ce clic ;)
Ça m'apprendra à me relire soigneusement :)




ZPedro a réagi le 19 Octobre 2002 à 18:57

"it's quiet", à la fin (c'est tranquille)? Je pense plutôt que c'est "is quite".




Fifi_72

a réagi le 18 Septembre 2002 à 10:25

Si c'est sur l'interview de Peter Tamte qu'il y a des erreurs d'anglais, je tiens juste à dire qu'il s'agit d'une transcription fidèle des paroles de l'interviewé ! mais je ne peux nier que mon anglais est loin d'être parfait, surtout à partir de 16h, les verbes irréguliers devenaient irréguliers ! :) Dans le cas où il y aurait de grosses boulettes, pas de pb, email-moi la correction !




Au fait c'est dans quel interview ou l'anglais est pasbon? Car moi c'est Macplay que j'ai fais!




Il a quoi mon english? il ce peut qu'il y ait des fautes! Dans ce cas email-les moi stp! Mais bon retranscrire à partir d'un enregistrement audio c'est pas évident! les erreurs elles, au fait, sont la plupart dans les questions ou dans les réponses? Merci




Kalomir

a réagi le 17 Septembre 2002 à 16:47

Pour mes amis de JeuxMac

1) bravo votre interview est recensée sur Insidemacgames !
2) pas bravo pour votre anglais... Si vous voulez, je vous aide à le remettre un peu d'aplomb. Un petit service pour vous remercier de vos bons offices




Wahoo le lien sur MacGamer.com :p

Ca va faire des hits ca ;)



Réagir à cet article


Utilisez-vous un Mac doté d'un processeur Intel ?




Vous avez fait vos emplettes, vos nouveaux jeux resplendissent sur la table ?
Installez-les vite sur votre Mac et courrez faire des rencontres sur la MacJnet, le premier site de jeux Mac en réseau.
Vous n'êtes plus seul maintenant !
MACJNET