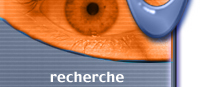 Interview avec Glenda Adams

Grouik: What do you think about new iMacs for the gaming?
They look like great gaming machines. If I could set my dream specs for a consumer Mac aimed at gamers, it would have a fast G4, 128MB of RAM minimum, and a 32MB Geforce2/Radeon video card. Obviously Apple hit it right on in all areas!

Mathias : What are your favorite types of games?
I play some first person shooters, although plot driven games like Deus Ex interest me more than straight action games. I used to play a lot of RPG's, but just don't have the time to invest in them any more :(

Grouik: What do you think about some people, as Brad Oliver, who are working during their free time (as you) on original projects for the Macintosh?
At Westlake we've always encouraged our programmers to have fun in their spare time, whether it means working on other side games or whatever. I think its great what Brad does with MacMame, and I have a fun time doing original shareware games with my spouse, Suellen. It gives us a chance to do different types of programming and design we don't get to do in our day jobs.

Mathias: What's the game that you have brought to Mac that you prefer?
My all time favorite game to bring to the Mac was Links Pro, a golf game I did in the early 90's. It really looked and performed well on the Mac, and was a game I really enjoyed playing.

Grouik: Is MacOS X as or more efficient than MacOs 9 for programming the games and playing as well?
There are several problems for speed on X, is it due to the system (Aqua for example)?
Programming games for X or 9 is pretty similar. There isn't a lot of technology available under X that isn't under 9, although the increased stability under X is very useful. The one feature that is helpful is better memory management- not having to set memory partition sizes under X and having fast virtual memory is great. I think most of the speed issues with X are because its a totally new system, and it will take Apple some time to optimize. The main other speed issue is that because X is pre-emptively multitasking, there is some overhead for the CPU to switch tasks and run necessary background tasks, which means you'll always have a bit less CPU cycles for your game.

Mathias: What's the price of a game development?
A medium to large size Mac port costs anywhere from $50K to $100K to develop. There are some smaller games, like those based on existing engines (Quake 3, Unreal), and larger ones, especially games that have their own complete 3D engine, like Max Payne.

Grouik: On Westlake, did you have some games that you'd like to bring to Macintosh, and that were too hard to bring?
The one game we worked on that we were unable to port was Need For Speed: Porsche Unleashed. This was partly because it was a very large and complicated project, but mostly because we were unable to get access to some of the source code (due to licensing problems).

Mathias : Tell us some words about the software you worked on in Maverick Software... Do you plan some new?
The last game we did for Maverick, Jiggy, was a lot of fun. I think we will continue to do small shareware games through Maverick, mostly puzzle games. Puzzle games and word games are nice because they don't require a lot of artwork, and can be written fairly quickly. It's fun to try out a game idea as shareware, since you don't have but the same amount of time and money into it you do a huge commercial game, like Unreal Tournament.

Grouik: Why do you work on Mac and not on PC?
I've always been a Mac fan, ever since 1984. I just like the way the Mac works, and enjoy using it. I've always wanted to program for it more than the PC, and I think it is easier to program the Mac.
Mathias: Have you got "secret projects" for Mac? (You're not allowed to lie... :))) and if you don't want to answer, can you give us some date for current projects, or status reports ?
No secrets right now! We are trying to sign one new project this month, but it isn't far enough in negotiations to give a code name. Keep watching our web site though!

Grouik: Last but not the least: Do you like pig roast? ;D
I'm not sure what this is asking!

Mathias: Is the port of UT for OS X in a good way?
It's stalled right now, as I finish Harry Potter. But I'm getting some help from Apple to try to track down the current loading bug. Once I can fix that I'll release a new preview.

Mathias: The website Tothegame has announced yesterday the release date of Unreal II (May 2002) for PC. When (approximately) will Unereal II be released for mac ? :)
We haven't had any serious discussion about Unreal 2 Mac yet, but given that Unreal and Unreal Tournament were big hits on the Mac I assume we will see future Unreal games on the Mac as well. We definitely look forward to working with the Unreal technology in the future.

Réactions à cet article :
uQ44BV , [url=http://hdjgjqofvxvq.com/]hdjgjqofvxvq[/url], [link=http://pggqhxglrwtk.com/]pggqhxglrwtk[/link], http://gytdwzrdydiw.com/




nuifozy

a réagi le 22 Avril 2012 à 11:25

K1RN5O <a href="http://qkpjvlqhgntd.com/">qkpjvlqhgntd</a>




vtospt

a réagi le 22 Avril 2012 à 06:48

Sgfw7X , [url=http://yoegqtsmuqpm.com/]yoegqtsmuqpm[/url], [link=http://bmoofrugnupx.com/]bmoofrugnupx[/link], http://oaqpcibutaem.com/




3K3FTI <a href="http://ccktetwpbubw.com/">ccktetwpbubw</a>




Eduardo

a réagi le 21 Avril 2012 à 08:45

Clo dit :Jeu de piste ludique et pe9dagogique et oui mniatennat on connait tous la date de naissance de Michou et Victor Lanoux. Bravo Maud pour cette belle chasse e0 l'indice dans les rues de Paris. Merci de nous avoir embarque9 dans les chasses au tre9sor de ton enfance et de nous avoir fait de9couvrir ton Paris. C'est le de9but d'une grande aventure pour toi et je t'encourage et te soutiens dans ton projet de giant p of treasure !!!!




Florent

a réagi le 22 Janvier 2002 à 08:19

Lol me suis bien marré bien joué les gas ;)

++

Flo




Mathias

a réagi le 21 Janvier 2002 à 20:26

De rien de rien... :p




Crüniac a réagi le 21 Janvier 2002 à 18:54

Merci pour l'interview ;-)
C'est toujours très intéressant.




Frederic

a réagi le 21 Janvier 2002 à 18:37

Joli travail :p



Réagir à cet article


Utilisez-vous un Mac doté d'un processeur Intel ?